2021 Cultural Wealth Conference
February 23 & 25, 2021 • Virtual Conference
The Role of the Arts and Cultural Capital in Rural Innovation and Entrepreneurship
The Rural Policy Research Institute hosted a virtual research agenda-setting conference on the important role that arts and cultural capital play in rural innovation, community well-being, and rural community sustainability and resiliency. The Conference supported a multi-faceted approach to explore the role of arts and culture in rural communities through both qualitative and quantitative studies.

Conference Presentations


View Agenda


Conference Theme

Virtual Conference
Day 1: Tuesday, Feb. 23, 2021 • 12:30–5:30 PM, Eastern Time
Day 2: Thursday, Feb. 25, 2021 • 12:30–5:30 PM, Eastern Time
Research Questions
The RUPRI Rural Cultural Wealth Lab released a new report for conference proceedings, Rural Cultural Wealth Research Priorities Final Feb 2021
Theme
The Role of the Arts and Cultural Capital in Rural Innovation and Entrepreneurship
Cultural capital expresses the identity of a community and contributes to a community's sustainability and resiliency by providing an anchor of self-reference and through its interaction with and influence over the other community capitals. The comparative advantages of rural communities in the production of cultural capital and how this differs across rural geographies and with urban areas are other under researched topics.
This virtual conference will ask the research community to explore issues of rural cultural capital through basic research and through collaborations among researchers and the rural arts and culture research community. Addressing what we do not know about rural arts and cultural capital and its importance in rural innovation and rural community resiliency and sustainability will be as critical to the future work of this research community as explaining what we do know.
Learn more about our theme in our Call for Proposals.
Sponsors
Rural Policy Research Institute
U.S. Department of Agriculture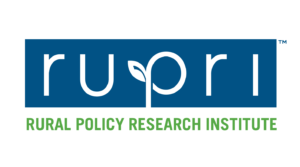 Conference Contacts